EndNote Click not showing or cannnot find PDF when it's available
I've been using EndNote Click outside campus, so i have to login both publishers' site and EndNote Click everytime i open a new paper. Recently i found that the login page of EndNote Click would pop but gone before it loads, and the "view PDF" button failed to find PDF options even though the publishers' site is already offering a download url. Here's a screenshot of it.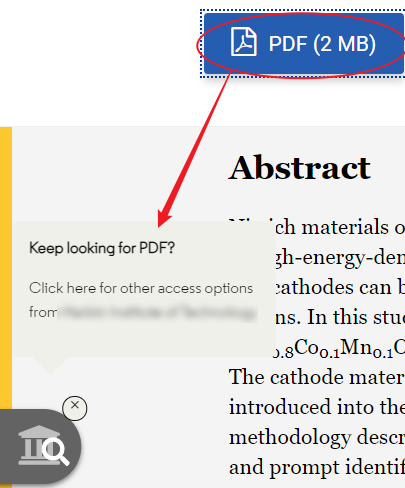 I guess it's an issue to do with remembering web credentials?
FYI: The problem happens on ACS Publication sites but not on ScienceDirects.